IS SOLAR RIGHT FOR YOU?
See how much you can save with our fast, free no obligation consultation
IS SOLAR RIGHT FOR YOU?
See how much you can save with our fast, free no obligation consultation
IS SOLAR RIGHT FOR YOU?
See how much you can save with our fast, free no obligation consultation
CalState Solar Temecula, CA Solar Energy Contractor, Solar Installer & Solar Equipment Supplier
Control Rising Energy Costs
Solar allows you to lock in electricity rates for many years. California is ideal for solar and costs far less than power from the local utility.
An abundant, sustainable and renewable energy source that meets the needs of today without compromising future generations.
Improved Solar Technology
Today's panels produce power more efficiently than ever with improved appearance and better return on the solar investment.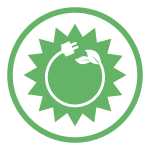 Solar energy reduces our dependence on non-renewable energy sources and is an earth friendly green alternative to fossil fuels.
We are your go-to solar installer in Riverside, Orange, and San Diego Counties. We proudly serve the communities of Temecula,
Murrieta, Menifee, Wildomar, Lake Elsinore, Canyon Lake, Winchester, Corona, Fallbrook, Valley Center and Escondido.
Are Solar Panels Worth It?
The answer is a resounding YES! Power rates continue to rise year after year, and solar systems allow you to lock in your low rate for decades.
When you further consider that the 30% Federal solar tax credit is still available and California's Net Metering 2.0 law has been extended, providing benefits for several more years, solar is a great investment.
To maximize your savings, we will examine several key factors including how much you spend on power, where you live, if your roof is suitable for solar panels, the amount of sunlight your roof receives, and how much solar energy must be produced to power your home or business.
Owning solar has never been a more attractive option. By matching the right technology with the best financing packages on the market, CalState Solar has been able to bring the best fixed rate residential solar systems to the Southern California area.
Solar Canopies, Carports & Garages
Turn your canopy, carport or garage into a beutiful solar power plant with our unique solar installations that will add value and green solar power to your property.
Flip The Switch On Solar In 3 Easy Steps
Your solar specialist will guide you through everything you need to know about installing solar panels in California including available tax credits and incentives, financing and return on your investment.
We professionally design your solar electric system to ensure you get the most convenient, reliable and economical solar PV system available based on your home or business needs to maximize your savings.
Installation & Activation

Our solar technicians are experts at installing reliable, attractive solar panel systems in Southern, CA using only the best solar technology available to maximize your power savings and get your home powered up fast.

Commercial solar panel installation and design objectives vary widely, from offsetting your everyday energy demands to a commercial solar farm covering several acres of land to generate income. Our team has the experience to maximize your situation and budget.
What Do Our Solar Customers Think?
"We have had our system in for almost two years now and have been very happy with the installation and the customer service. We have 26 panels on our roof that were installed for optimal performance and appearance."
"The staff at CalState Solar communicate great, and thoroughly explain the program of your choosing. I never felt like I was "sold" a type of system, I was simply informed what the systems were, how they differed and what that meant for me. I have and will continue to recommend CalState Solar to my friends and family!
Thanks again!"
"CalState Solar did a great job on my house. They always worked with me, and tried to accommodate all of the personal requests I had. I would and have recommended them to several friends."
We know hiring a roofing company for your home or business is an important decision. We take pride in our work and strive to surpass your expectations while saving you money and preventing potentially costly problems in the future.
Learn valuable information from our expert team about solar news, technology, and how to generate your own clean, renewable energy.
Southern California Edison (SCE) and San Diego Gas and Electric (SDGE) are making major changes in the way they charge their customers.  These changes will impact the way everyone currently buys power, including all solar customers as well.  In the coming months, all...
read more
One of the most frequent questions we get from customers is how much power (watts) or energy (watt hours) do I use and how much do I need to generate with my home solar system to meet my needs? To answer we need to make sure we are using the right definitions for...
read more
FAST FREE SOLAR CONSULTATION
Find out today if solar is right for you. We will go over all the details to calculate the cost, savings and incentives you are likely to get from installing solar panels for your home.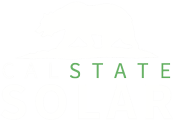 Family owned home and commercial solar provider proudly serving Southern California in Riverside County, San Diego County and Orange County.
© 2010-2020 CalState Solar. CA Contractors License 1006247
CalState Solar
27576 Commerce Center Drive #110
Temecula, Ca, 92590
Phone 949.789.7990