Reverse The Meter
You have put this off long enough. Contact Us Today!
You're Just One Click Away From Locking In Your Power Bill and Avoiding Future Rate Increases Forever with CalState Solar
Cal State Solar
27576 Commerce Center Drive #110
Temecula, Ca, 92590
Get Started With Your Free Solar Consultation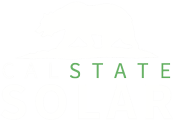 Family owned home and commercial solar provider proudly serving Southern California in Riverside County, San Diego County and Orange County.
© 2010-2020 CalState Solar. CA Contractors License 1006247
CalState Solar
27576 Commerce Center Drive #110
Temecula, Ca, 92590
Phone 949.789.7990