Solar Carports, Garages or Canopies In 7 Easy Steps
Don't Worry We Handle Everything From Start To Finish!
Every new customer starts out with a meeting with either one of our owners, or one of our highly trained consultants. During the meetings, we are much more interested in learning about your goals than to try and give you a standard solar system. Nothing is standard, and it is our goal to make this experience perfect for you.
Solar Financing has come a long way in the last few years. Unless you choose to pay cash, all options are $0 Down and guaranteed to have lower monthly payments than the electric bill you are replacing. You can finance your solar system with a lower APR than you can find with a home or car loan. When we discuss your options, we will tailor them to the specific needs of your household and personal budget to maximize your savings.
Once you decide to get solar, we will come back out to your house and complete a site audit. The first step is you qualifying us as a company and making sure we are who you trust to complete this job in the best manner possible for you. The site audit is CalState Solar making certain that we can qualify and build solar on your house.
We look at the roof support, the roof type, the electrical system in your home, we look at the ground if need be and perform an assessment of the shape your house is in. If there are any issues with your house that need to be addressed and replaced, this is where we diagnose and then discuss with you the best option to get them fixed. Because we are a general contractor, in most cases we can fix them ourselves and for a much better price than you can get from anyone else.
Once completed and we approve your house, we will send you an electronic design of the solar on your roof for you to approve. Once approved, that design will be sent to our Engineer, and we will get the plans prepared for your jurisdiction (city or county building and safety). We will work with the jurisdiction until the plans are approved, and the permit is ready to pick up.
Each HOA is different, and they rarely work with companies on approvals, so in this case, it is your responsibility to work with you HOA and get the system approved. We will cooperate with you and give you everything they require from us to make sure we get the approval before we are ready to build.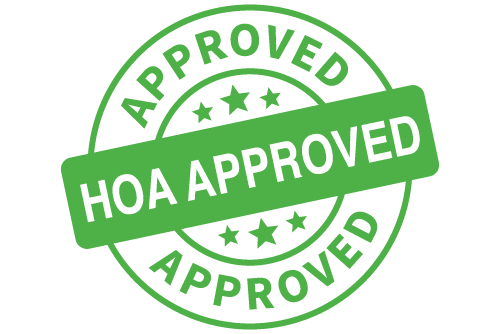 Once the permit is approved, we will contact you to schedule your installation date. Typically we try and schedule a week or so out, however, if things work out right and we can get you in sooner we will certainly do so. You will find our crew is highly trained and incredibly respectful. We will walk you through the whole job, show you how it works, and consult you for any considerations required.
City Final Approval and PTO
Once the installation is complete, we will contact the city and get their final approval. We will then take that approval and send it to the utility to get PTO (Permission to Operate) this is the final approval from the utility and when your system goes "live."
What Do Our Solar Customers Think?
"We have had our system in for almost two years now and have been very happy with the installation and the customer service. We have 26 panels on our roof that were installed for optimal performance and appearance."
 "The staff at CalState Solar communicate great, and thoroughly explain the program of your choosing. I never felt like I was "sold" a type of system, I was simply informed what the systems were, how they differed and what that meant for me. I have and will continue to recommend CalState Solar to my friends and family!
Thanks again!"
"CalState Solar did a great job on my house. They always worked with me, and tried to accommodate all of the personal requests I had. I would and have recommended them to several friends."